---
ABAB - 1st/2nd Class Bogie Carriage
---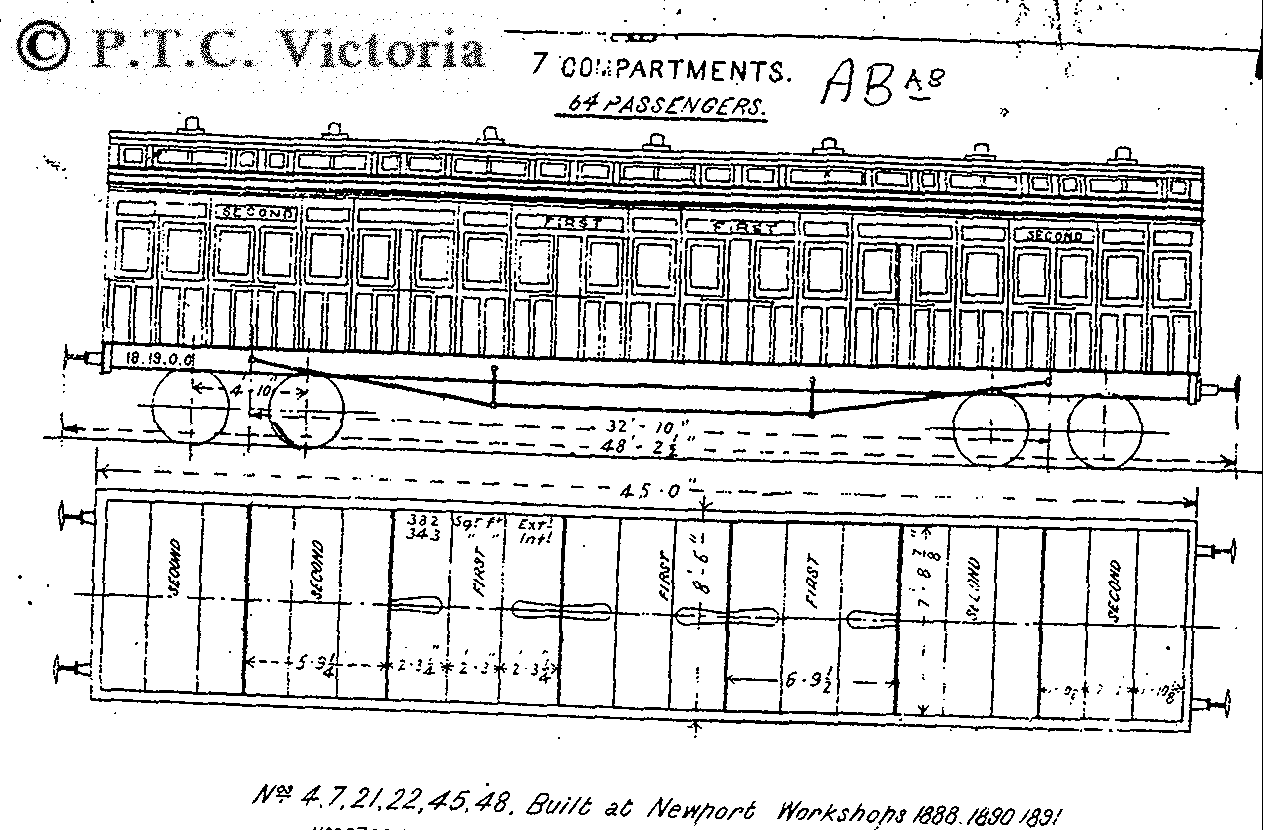 At 1886 there were only three cars in service. Between 1888 and 1905, another eighty cars were built or converted. The number group was 1 to 83.
Conversions came from the _AA_ and _BB_ classes in the mid to late 1890's. About 1901 some Joint Stock cars were transferred to the VR. Cars _O__ 5, 9, 12, 28, 26 and 27 became ABAB 77 - 82. The latter three cars were standard 45' dogbox cars. They are incorrectly referenced by being placed with Mansard roof car diagrams in the 1904 Diagrams Book.
In 1906, several cars were allocated to Second Class cars as BB.
In 1908, car ABAB 83 was modified to a car-van. It became ABDABD 5.
In the 1910 recoding the class was relettered to _AB_. The cars were renumbered as well.
   Photos   for  'ABAB  '

   FileID  Description................................................

 
   Diagrams   for  'ABAB  '

   FileID  Description................................................



   BF506   ABAB        -  4 compt, 56 passengers, [sPJV]

   BF505   ABAB        -  52, American saloon, [sPJV]

   BF505   ABAB        -  6 compt, 54 passengers, lavatory, [sPJV]

   BF505   ABAB        -  64, American saloon, [sPJV]

   BF505   ABAB        -  7 compt, 64 passengers, [sPJV]

   BF506   ABAB        -  8c, 80p, suburban, [sPJV]

   BF504   ABAB     52+- 7c66p, 1904, [oDO4]

 
---
File c374m compiled by Peter J. Vincent, updated 23/10/2007