---
BB - 2nd Class Bogie Sitting Car
---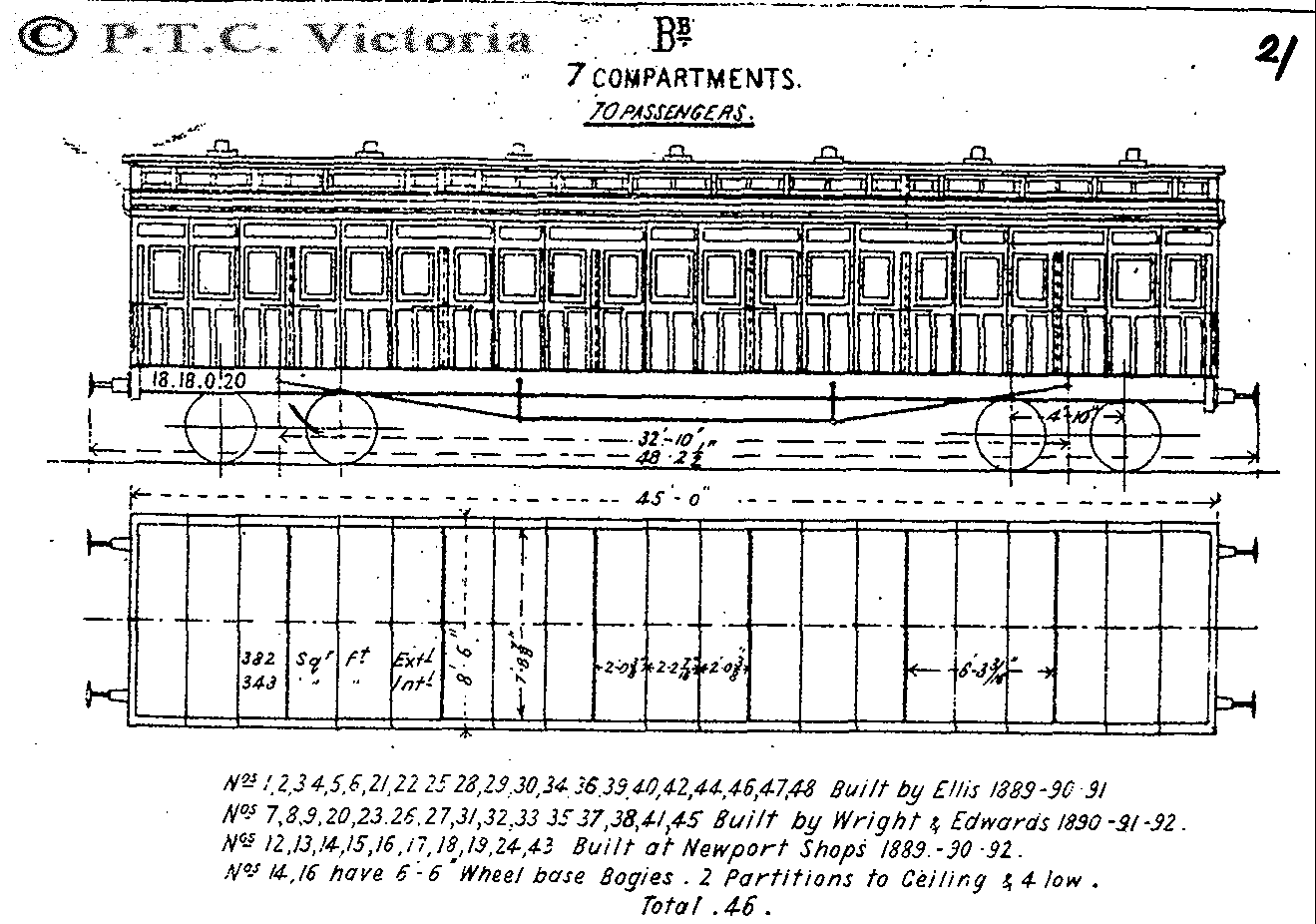 It is interesting to note that bogie Second Class cars were not common until 1892. To this date there were only eleven cars. They were built between 1879 and 1881 with a conversion into the class in 1888.
In 1892 and 1900 to 1905, thirty two cars were built new. Between 1893 and 1910, sixty one carriages were converted from other classes into the BB group.
In the years 1892 to 1896 ten BB cars, numbers 1 to 10 were modified for other traffic and reclassed as ABAB. Cars built later filled these numbers for second time.
The BB number group was 1 to 94.
In the 1910 recoding the BB class were relettered to _B__ with old numbers retained.
   Photos   for  'BB  '

   FileID  Description................................................

 
   Diagrams   for  'BB  '

   FileID  Description................................................



   BF645   BB        -  (2 dia), [sPJV]

   BF643   BB        -  (4 dia): Sth Sbbn; American saloon, std, [sPJV]

   BF508   BB        -  7compt, built 1889+, [sPJV]

   BF508   BB        -  8compt, 49-60, [sPJV]

   BF508   BB     11 - South Suburban, c1874, [sPJV]

 
---
File c380m compiled by Peter J. Vincent, updated 26/10/2007