---
B - Bogie Second Class Carriage
---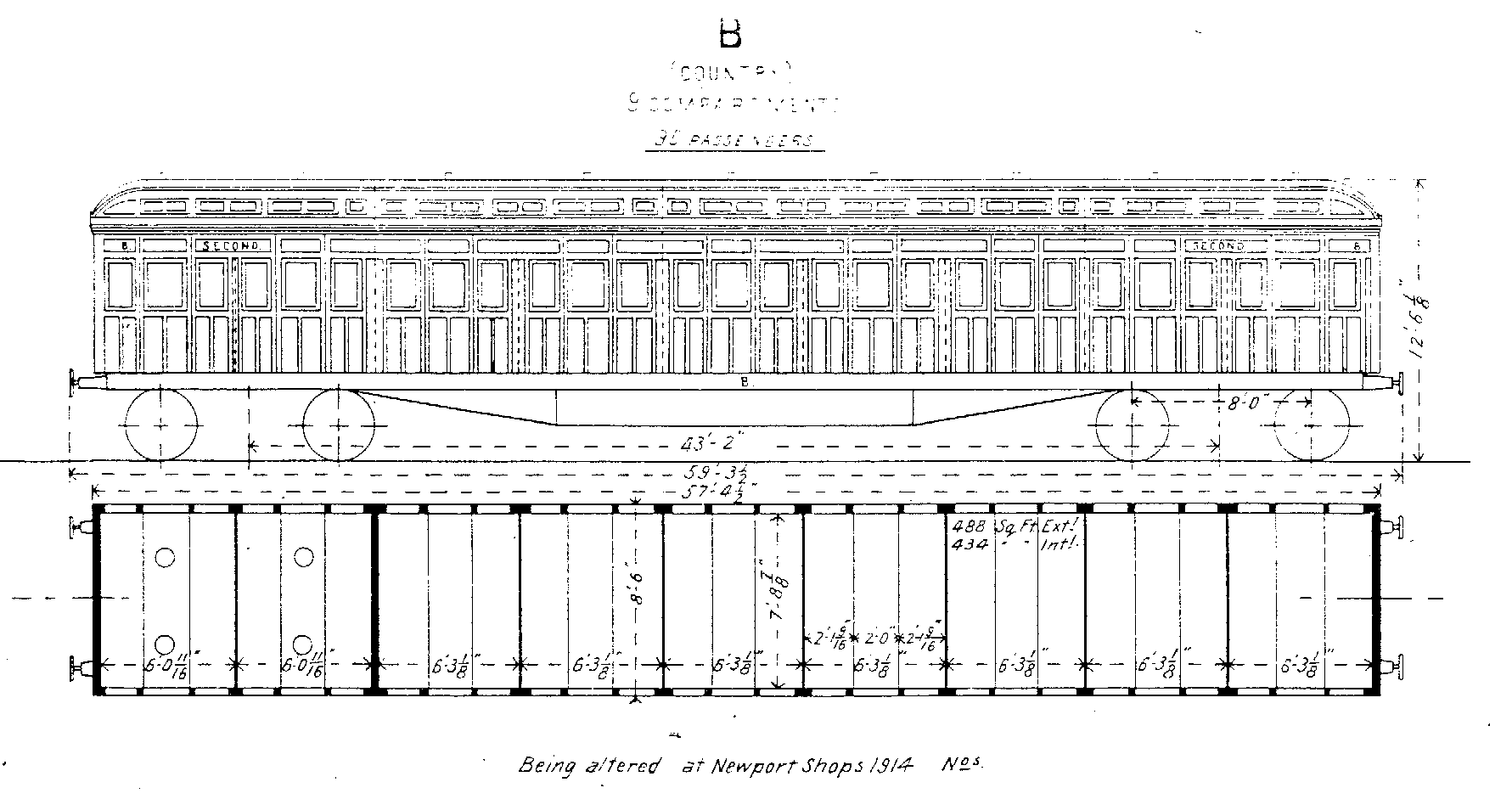 In the 1910 recoding the Second Class cars coded _BB_ were relettered to B. The numbers were altered as well.
The majority of these cars had been built from 1887.
Most of the cars were placed into electric service from the early 1920s and recoded/renumbered to _BT_.
The remaining cars stayed in country service until scrapped or converted from the 1950s. Some of the cars were converted to _WW_ works cars. The underframes of some cars were used as car transporters in the late 1950s.
   Photos   for  'B  '

   FileID  Description................................................



   DE782   B        -  sq end, part view, coupled to AB Mallee Car, Warburton, 1920s, [oPTC]

   BI730   B     35 - body as bunkhouse, 7/11/1982, [oPJV]

   BI733   B     35 - body(l) with 23 WW (r), 7/11/1982, [oPJV]

   BI731   B     35 - lettering/bunkhouse numbers, 7/11/1982, [oPJV]
   Diagrams   for  'B  '

   FileID  Description................................................



   BF677   B        -  (BB) American saloon, [sPJV]

   BF675   B        -  (BB) inc Sth Sub, Mallee, std, [sPJV]

   BF663   B        -  (BB) Pioneer 2nd, [sPJV]

   BF676   B        -  (BB), 59 , [sPJV]

   BF518   B        -  3 x dia, [oDO4]

   BF517   B        -  6 x dia, [sPJV]

   BF516   B        -  6 x dia, [sPJV]

   BF515   B        -  6 x diagrams, [sPJV]

 
---
File c308m compiled by Peter J. Vincent, updated 29/9/2007