---
NBB / NB - 2'6" Second Class Bogie Car
---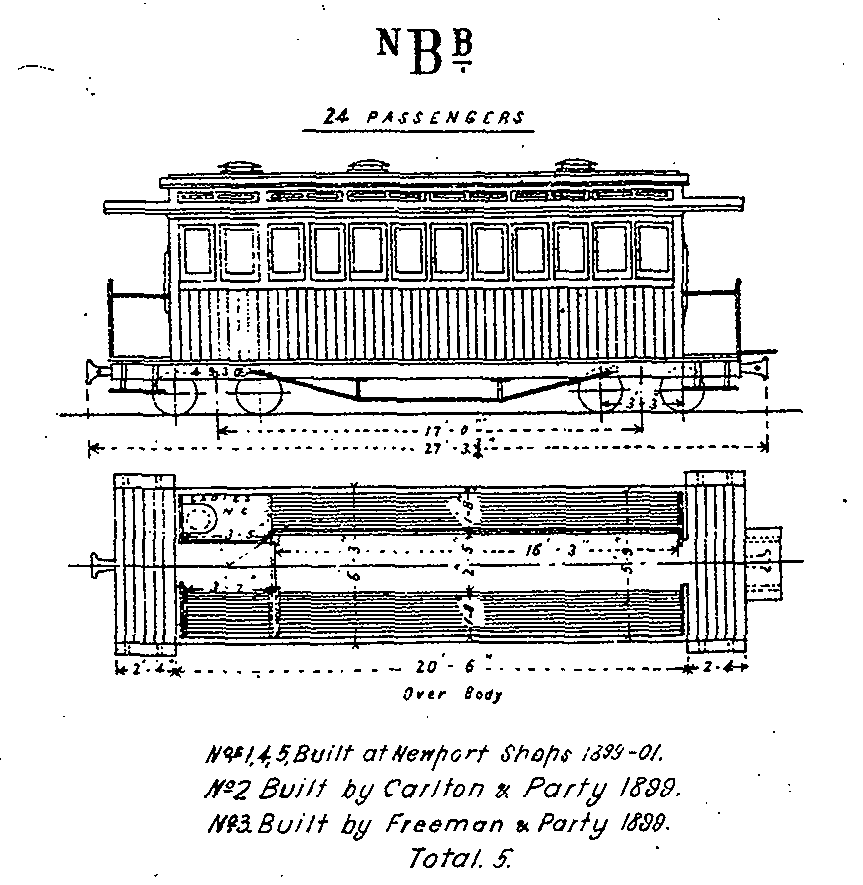 NBB
For narrow gauge service, five Second Class sitting cars were built between 1899 and 1901. The numbers were 1 to 5. NBB 5 is interesting. It was built in June 1901 but was stored until used for service in February 1902.
The original car built in 1899 may have been coded as 'BB' but altered to NBB in a narrow guage recoding.
From 1904 to 1907 another four were built, numbers 6 to 9.
As part of the 1910 recoding, the class letters were altered to NB.
NB
Between 1910 and 1915, another fourteen cars were built. These were numbered 10 to 23.
In 1917 car 24 was converted from NAB_ 4.
In 1923 cars 25, 26 and 27 were converted from NAB 1, 2 and 3 respectively.
The cars were converted from 'chopper' type couplers to automatic couplers between 1926 and 1928.
Most of the cars were scrapped betwen 1938 and 1955. Some of the remaining cars are still in service with Puffing Billy, Belgrave.
   Photos   for  'NBB  '

   FileID  Description................................................


   No diagrams found for NBB   
   No photos found for NB   
   Diagrams   for  'NB  '

   FileID  Description................................................



   BF727   NB        -  (NBB) 2 dia, [sPJV]

 
---
File c437m compiled by Peter J. Vincent, updated 15/11/2007