---
BG - Saloon/Compartment Sitting Carriage
---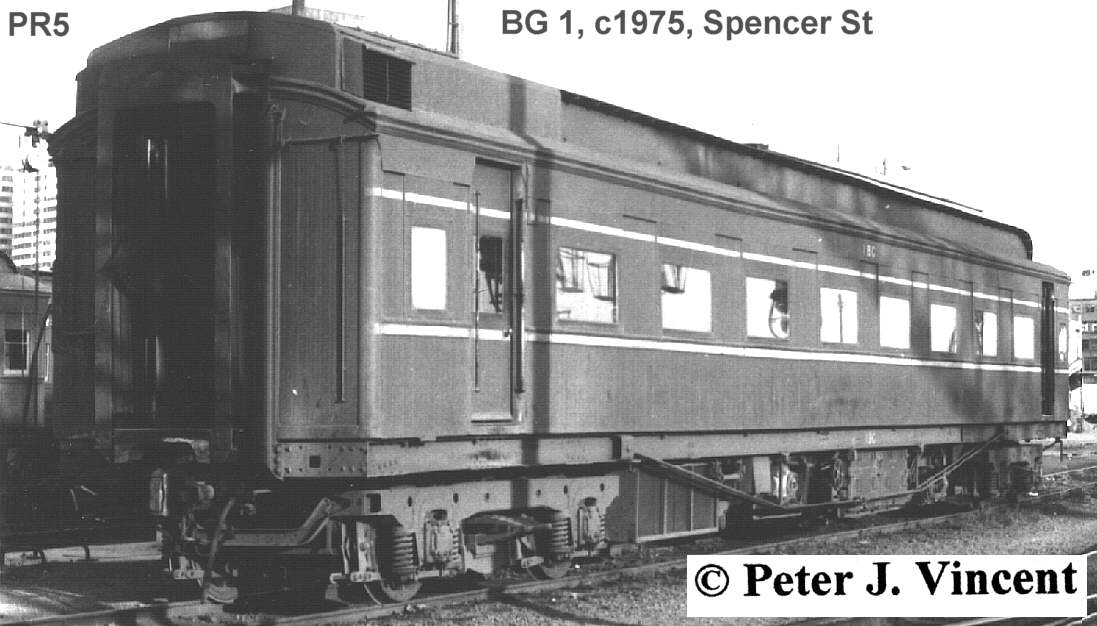 In 1961, the two Restaurant Cars Keiwa and Moyne were stripped and altered to sitting cars.
Keiwa became BG 1 and Moyne was converted to BG 2.
The letter 'G' has always been a mystery as most passenger car groups have a group letter to denote a characteristic. In the absence of more information it appears that the 'G' was just an unused letter to segregate the class. As the cars were initially used in the Western District, perhaps 'G' may indicate the area; after the hilly range called the 'Grampians'.
In 1971, BG 2 was destroyed in a level crossing smash.
By 1975, BG 1 was marshalled on trains running to South East Gippsland on the Yarram line. The car was refurbished in 1986.