---
CK - Pulverised Brown Coal Transport
---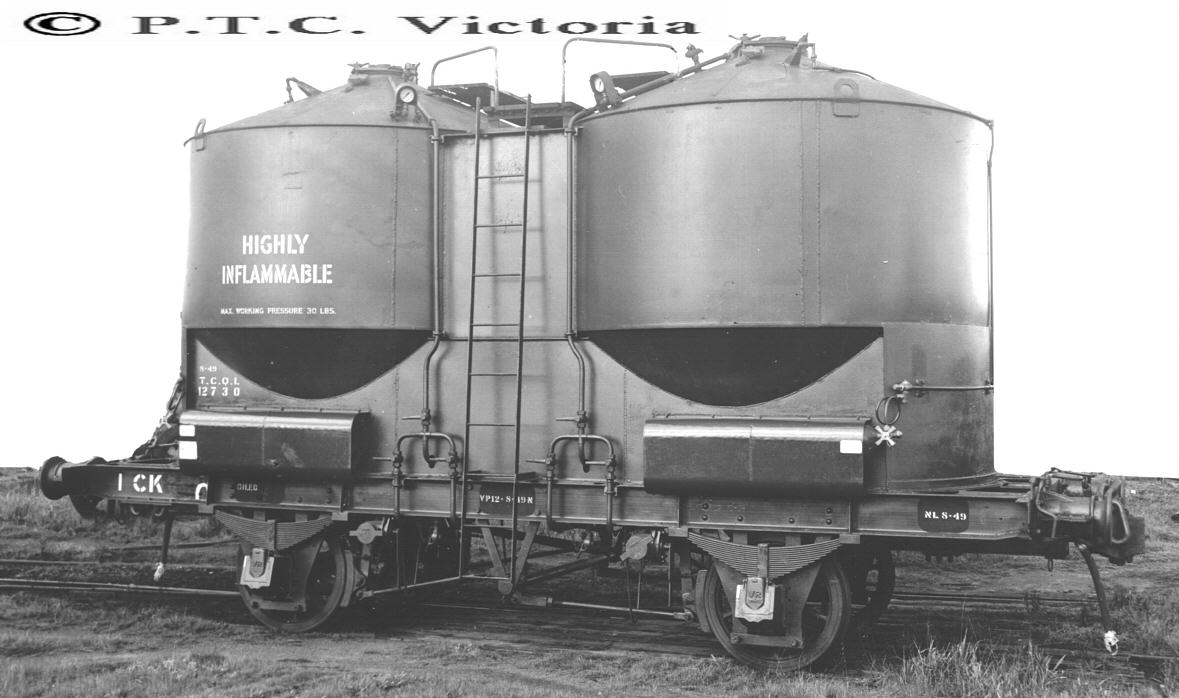 In the late 1940's, the rail administration turned its attention again to pulverised brown coal as a fuel for steam engines in service. The previous trials of this nature were carried out in the mid 1920's.
Several steam engines were modified and fitted with special pressurised tenders. The dust was highly volatile and stories told in the 1970's still evoked memories of caution.
To transport the pulverised fuel from Yallourn, special air discharge wagons were built.
Two were built in 1949 and five more entered service in 1952. The class given was CK, the wagons numbers were 1 to 7.
The tests were quietly abandonned in the mid 1950's when the impact of new diesels in service fortold the end of steam. Without a use, the CK wagons were probably stored.
In 1958 the wagons were modified for the transport of cement powder. A similar air discharge system was used.
Upon conversion the wagons were classed _X__. Same numbers were kept.
   Photos   for  'CK  '

   FileID  Description................................................


   Diagrams   for  'CK  '

   FileID  Description................................................

 
---
File c288m compiled by Peter J. Vincent, updated 17/9/2007