---
FH - Fixed Wheel Fertiliser Hopper
---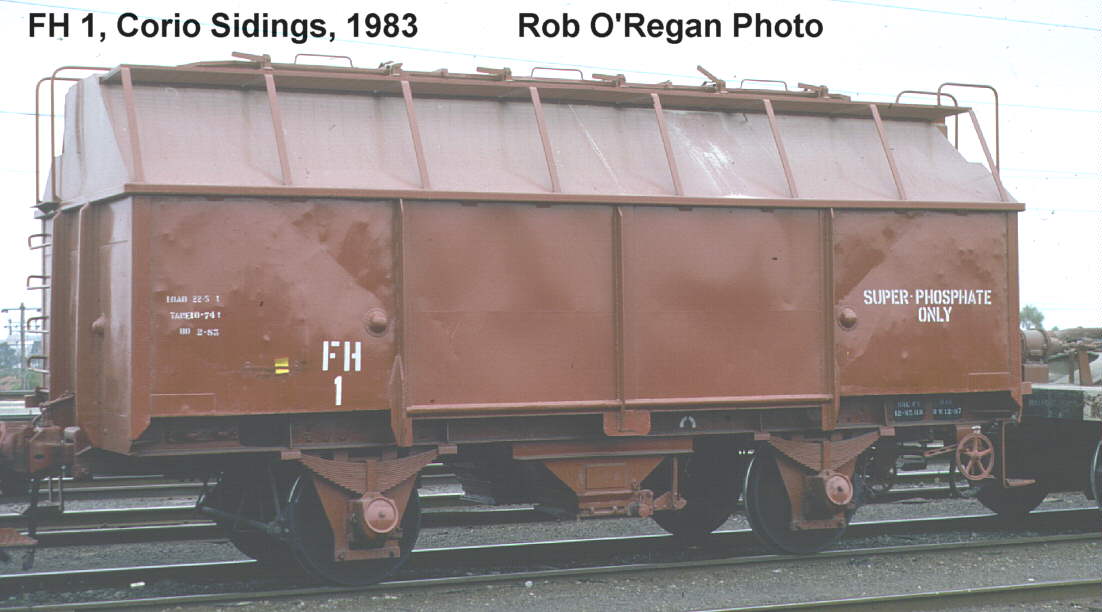 In 1982/1983 six fixed wheel hopper wagons were built. They had a similar design to the _GH_ grain wagons and were converted from _GY_ wagons.
They were built for the transport of fertiliser. They were coded FH and numbered 1 to 6. The body was similar to GH's, the discharge hopper and doors was transverse type.
The only traffic area known was between the "Pivot" fertiliser sidings at Corio and the "Pivot" sidings at the Wodonga Coal Sidings.
They were painted standard wagon red in contrast to the yellow GH grain wagons.
The traffic ceased in the early 1990's. Disposition of the wagons not known.
   Photos   for  'FH  '

   FileID  Description................................................



   AK911   

FH      1

, Tottenham Yard, 1983, [oRXO]

 
   No diagrams found for FH   
---
File c286m compiled by Peter J. Vincent, updated 17/9/2007