---
CJF - Bogie Cement Hopper
---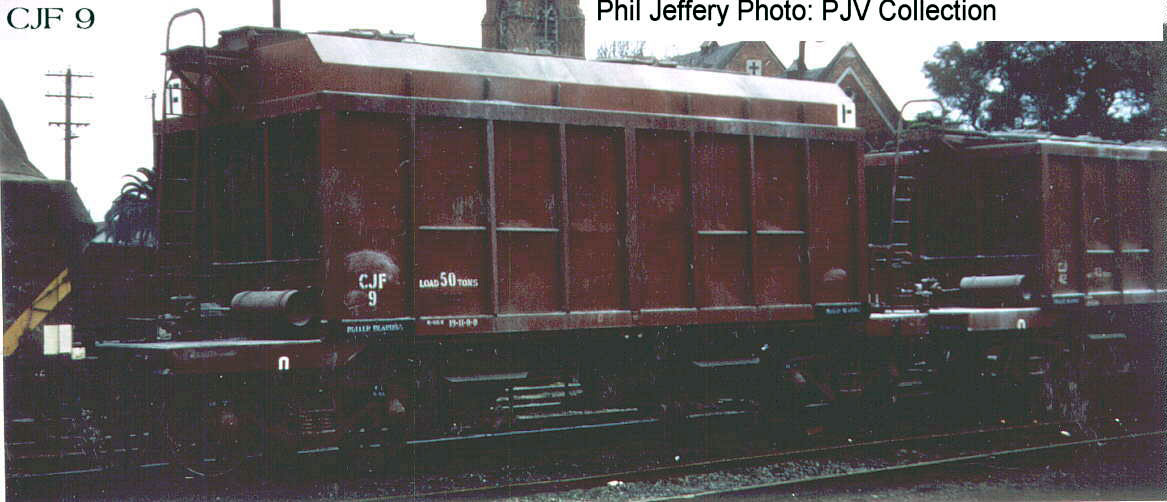 The _CJ_ class of wagons were modified by increasing the hopper height and fitted with roller bearings. The modifications were done between 1966 and early 1968. The upgraded wagons were reclassed CJF.
The wagons in this class were numbered 1 - 50, 53 - 97. CJ 51 and 52 were modified but the writer has no information for these two.
In 1968 it was found that the CJF class did not meet the braking force specification for wagons with 'F' designation. They were subsequently reclassed back to CJ between 1968 and 1972 without change.
   Photos   for  'CJF  '

   FileID  Description................................................

 
   No diagrams found for CJF   
---
File c248m compiled by Peter J. Vincent, updated 7/9/2007