---
JPF - Superphosphate Transport
---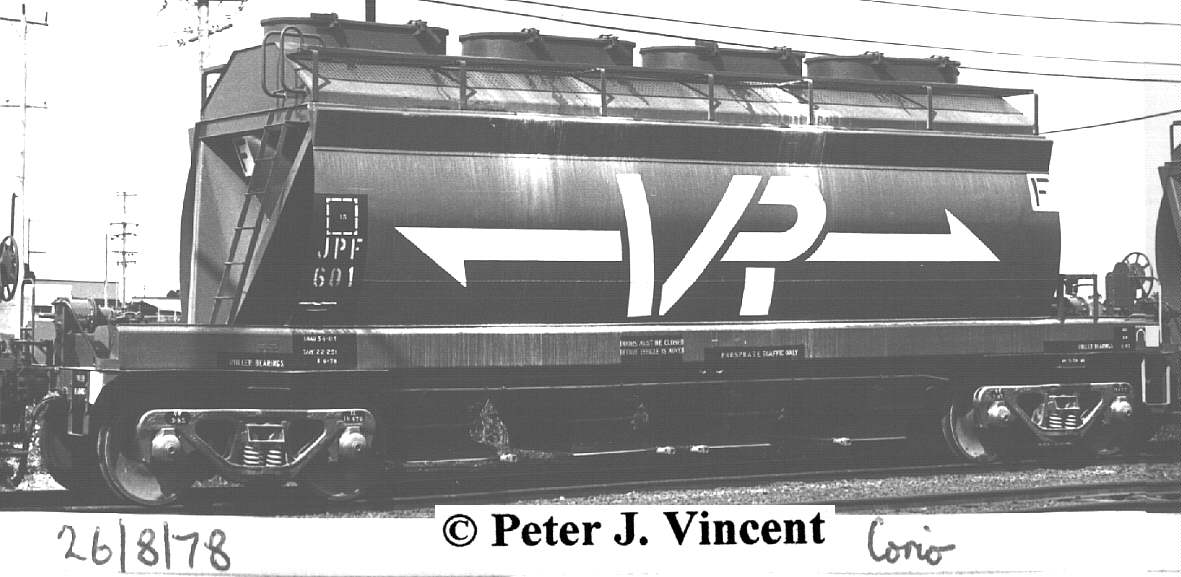 These wagons were built to transport superphosphate between the main superphosphate supplier in Geelong and its own distribution centre in Wodonga, about 200 mile away.
The hopper wagons were built in 1978, coded JPF and numbered 601 - 610.
In the 1979 recoding they became VHFY. At the time the combination "PY" was used to indicate passenger train use, hence the swap from P to F in the coding to indicate Phosphate/Fertiliser.
   Photos   for  'JPF  '

   FileID  Description................................................



   AM135   JPF    601, [oPJV]

   CB981   JPF    601 - e1p, Wodonga Coal Siding, 6/4/1979, [oPJV]

   CC132   JPF    601 - e1q, Wodonga Coal Siding, 6/4/1979, [oPJV]

   CC131   JPF    601 - s2e1c, Wodonga Coal Siding, 6/4/1979, [oPJV]

 
   Diagrams   for  'JPF  '

   FileID  Description................................................



   AS695   JPF        -  diagram J-11, 18/4/1978, [oPTC]

 
---
File c150m compiled by Peter J. Vincent, updated 2/7/2007