---
VHEY / VHEF - Bogie Briquette Hopper
---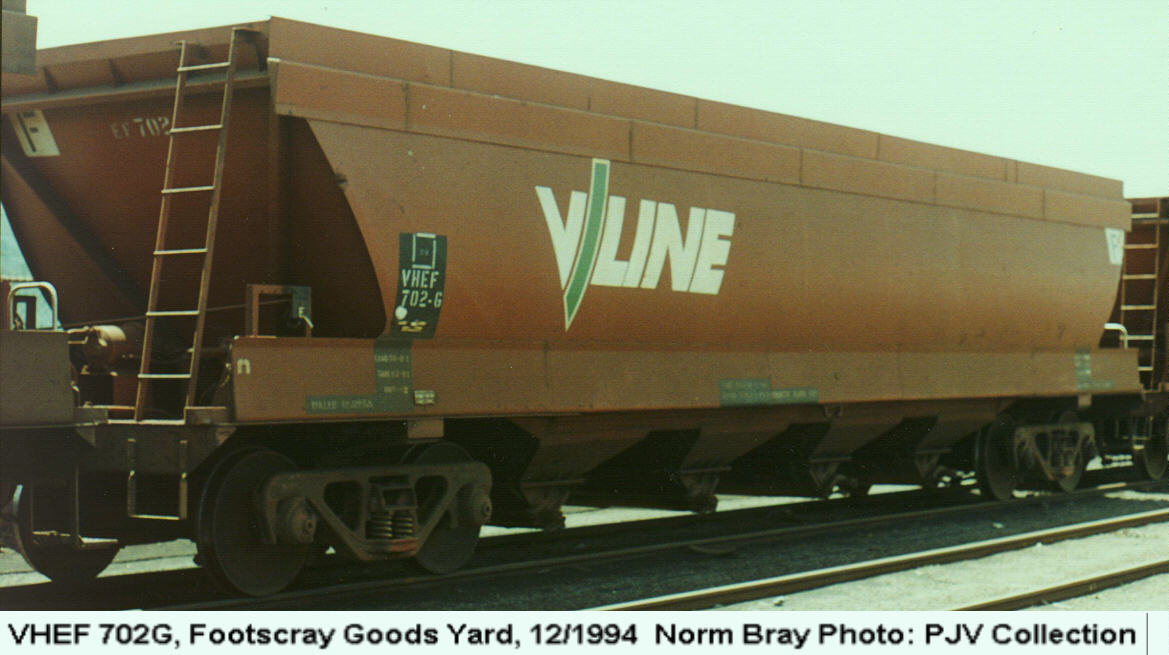 VHEY
Thirty five open top briquette hopper wagons were built in 1982. The class was VHEY and the number group was 701 to 735.
In 1985 twelve covered grain wagons of similar design were modified to open hopper wagons and repainted from yellow to red. Discharge doors were altered from slider type to single door clamshell type. VHHY 801 to 812 were recoded and renumbered to VHEY 736 to 747. The conversions were not done in number sequence and were mixed.
VHEF
In 1987/1988 the class was recoded to VHEF, same numbers.
They were still in service 1994.
File c492m compiled by Peter J. Vincent, updated 3/12/2007