VFX - Second Class Sitting Car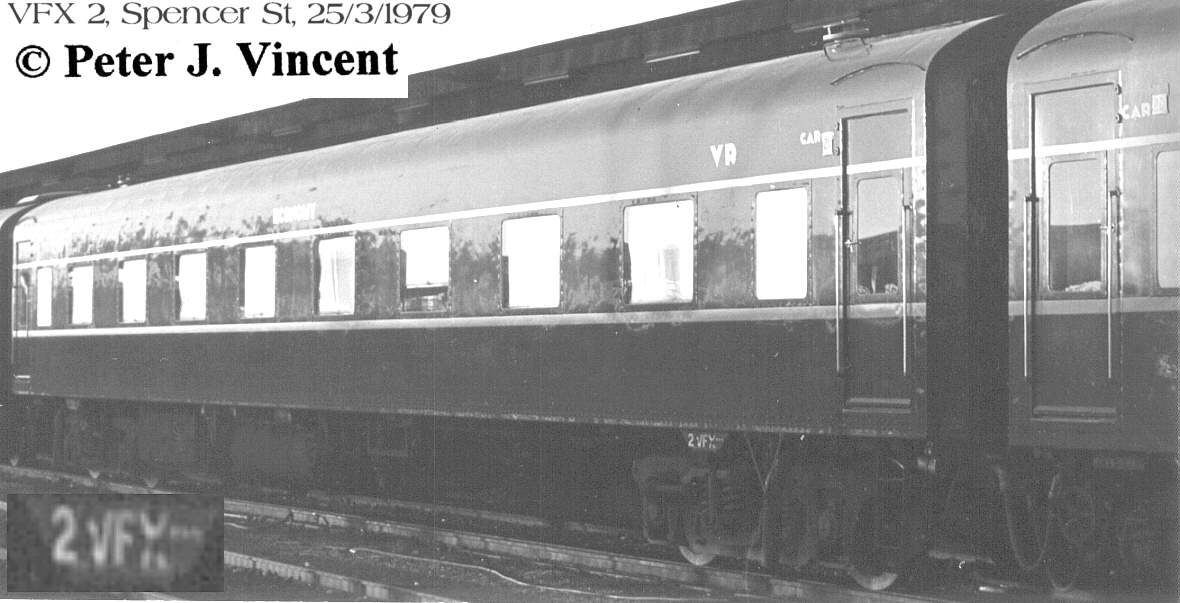 There were two VFX cars on the standard gauge. The cars seated 48 passengers in 6 compartments. Two compartments were used to carry train staff and the hostess.
VFX 1, 2 were converted from _BS_ 12 and BS 13(1st) in 1962. They were used on the 'Spirit of Progress' train between Melbourne and Sydney.
In 1986 VFX 1 was renumbered VFX 216 and VFX 2 renumbered VFX 217.
In 1991 both cars were replaced to broad guage and recoded to BS. VFX 216, 217 became BS 216, 217 respectively.
File c491m compiled by Peter J. Vincent, updated 3/12/2007