---
NPH / NH - Narrow Gauge Boxvan
---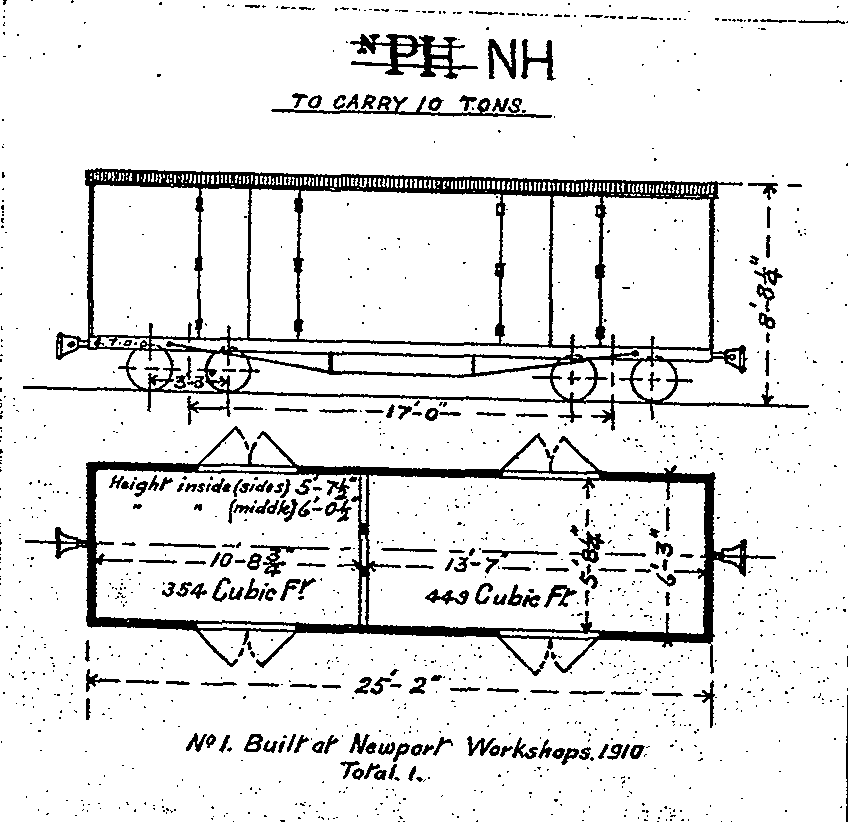 NPH
NPH 1 was built and issued to traffic June 1910. It was a bogie boxvan set up for general goods and the transportation of explosives. It could carry 6 tons of goods and 4 tons of explosives.
No doubt the van was stationed on the Moe - Whalhalla line. Whalhalla was a gold mining town and the rail line had been built from Moe to provide a faster means of transportation than bullock teams from the sailing boats from Melbourne to Port Albert/Sale via Heyfield.
In 1911 the van was converted to all goods transport and recoded to NH.
NH
The van was fitted with autocouplers in 1928.
It was scrapped in 1954.
By 1988, the vehicle had been found and was placed into the Museum at Menzies Creek.
   No photos found for NPH   
   No diagrams found for NPH   
   Photos   for  'NH  '

   FileID  Description................................................



   BT735   NH      1, Whitfield, 1945, [oAED]

 
   Diagrams   for  'NH  '

   FileID  Description................................................



   BF728   NH        -  (NPH), [sPJV]

 
---
File c442m compiled by Peter J. Vincent, updated 18/11/2007