---
BCS - VR-NSW 'Southern Aurora' Lounge car
---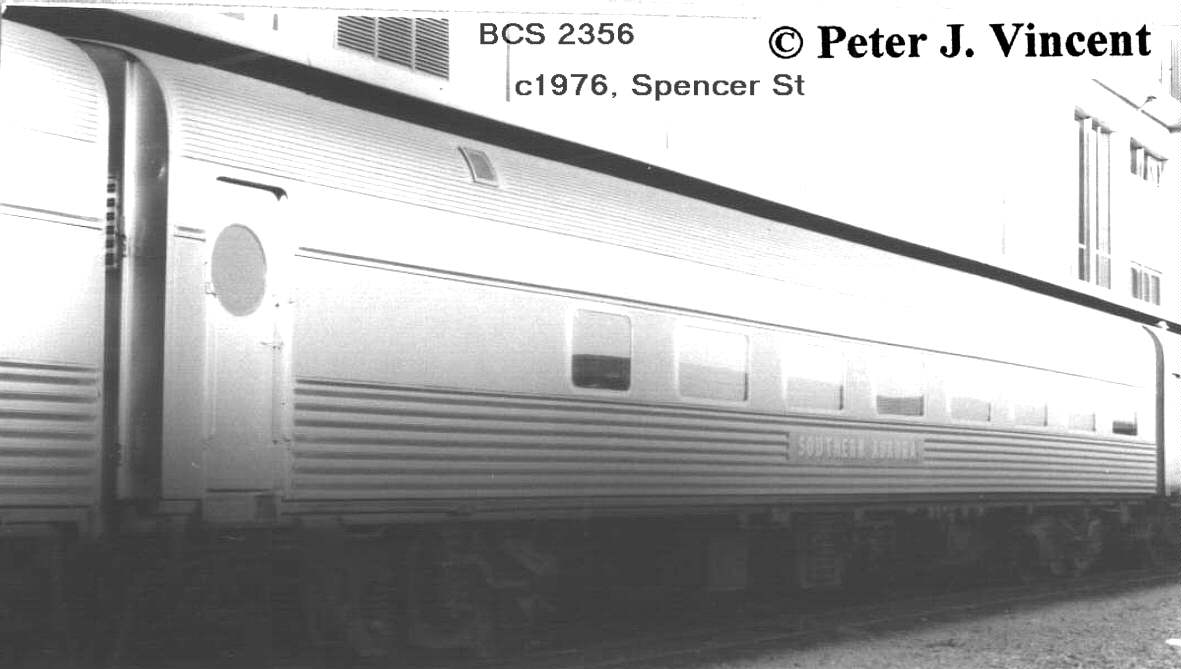 For the Melbourne to Sydney train, 'Southern Aurora', three lounge cars were provided. The cars were built and maintained as Joint Stock based on the mileage percentage between the two states.
The cars were coded BCS, a New South Wales coding, and were numbered 2355, 2356 and 2357.
In February 1969 a collision between the 'Southern Aurora' and a freight train resulted in some cars being destroyed. One car severely damaged was BCS 2355. It was scrapped in June 1969 and placed 'Off Register' in October.
In December 1970, BCS 2379 was built as replacement for the scrapped vehicle.