---
ABS - 1st/2nd 'Spirit of Progress' Car
---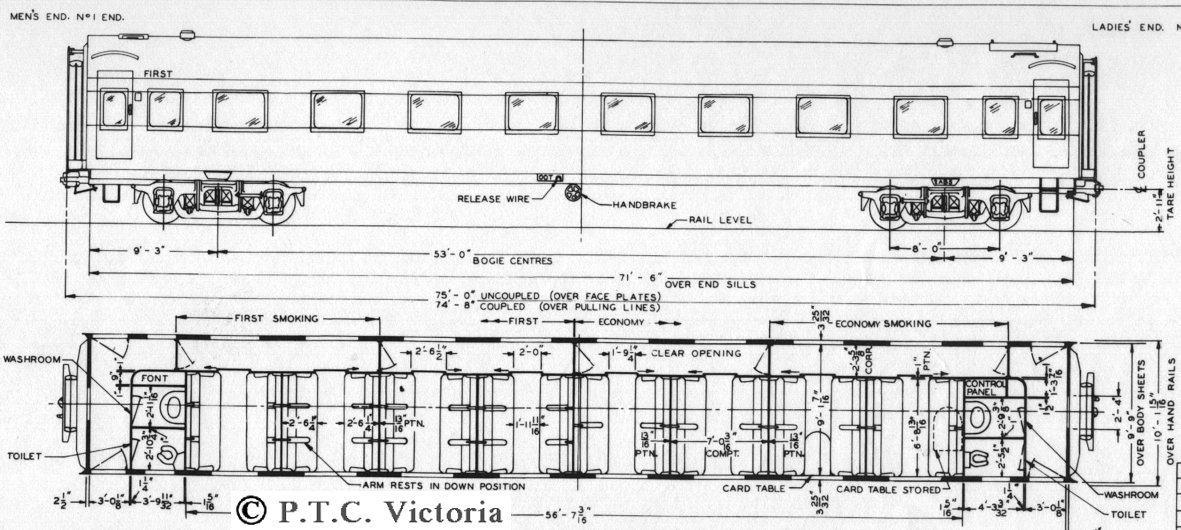 In 1953, _AS_ 12 and AS 13 were converted to ABS 1 and 2 respecively.
These cars were used to provide roadside service on the interstate train 'The Overland'. This was an express train that ran between Melbourne and Adelaide nightly. To provide better service for country stations on the route ( Stawell, Horsham, Melbourne ), the cars provided sitting accommodation for passengers travelling to or from these station. This provided people with the opportunity to spend all day in Melbourne; arriving at about 9am and departing at about 8pm that evening.
In 1956, AS 9 was altered to ABS 3.
These three cars were apparently repainted from blue and gold scheme to the red ochre and silver scheme, similar to the 'Overland' paint style.
In 1963 ABS 3 was converted back to AS 9.
In 1972 ABS 1 was converted back to AS 12 and ABS 2 was modified and converted to _BS_ 15.
   No photos found for ABS   
   Diagrams   for  'ABS  '

   FileID  Description................................................

 
---
File c376m compiled by Peter J. Vincent, updated 26/10/2007