---
R - Passenger Steam Locomotive
---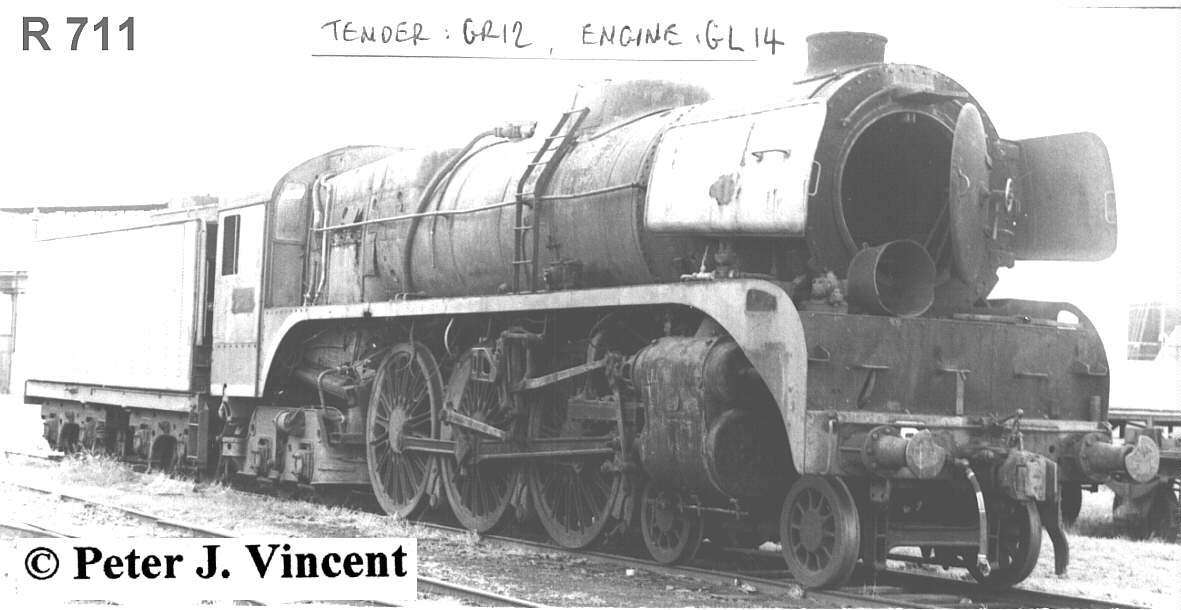 These sleek looking 4-6-4 "Hudson" locomotives were built in Scotland 1951/1952.
They were designed for hauling passenger trains though in the latter days of steam, they were rostered for freight service.
In freight service their load hauling capacity was low.
The loco numbers were R 700 - R 769.
The last locomotive was placed into service in 1954.
The first loco withdrawn from traffic was 1957. In general, scrapping and withdrawal did not start until 1962 and then it was a steady one or loco's per year.
In the late 1950's rehabilitation of the railway was in progress and government spending at the time was firmly British oriented. It seems further diesel purchases at the time may have exceeded government policy on goods from America. Another more likely possibility is that motive power was urgently required and diesel construction capacity would have been grossly exceeded.
---
File c335m compiled by Peter J. Vincent, updated 14/10/2007